Article: AUTUMN VIBES: ROMANTIC PIECES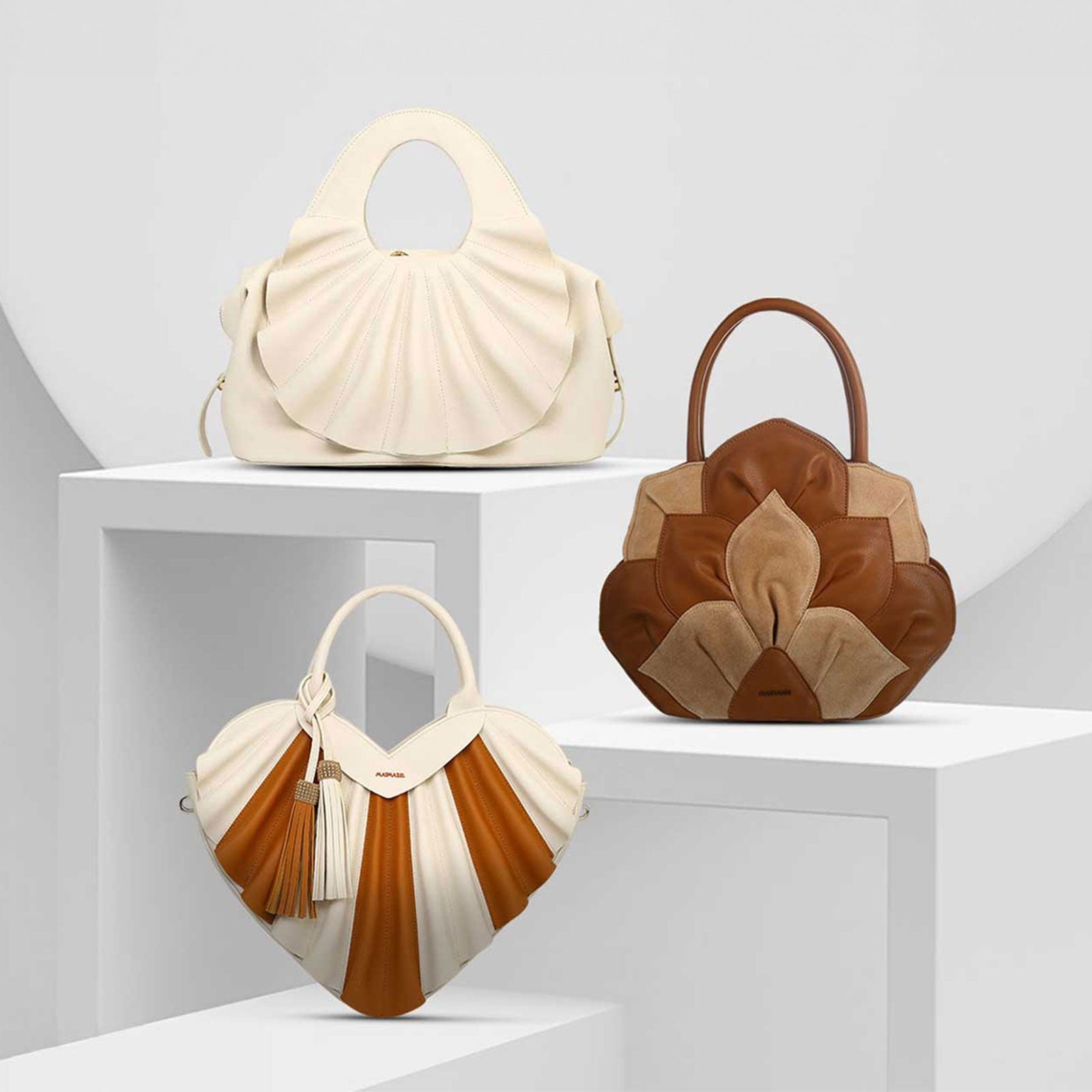 AUTUMN VIBES: ROMANTIC PIECES
Embrace the Spirit of the Season with Bags Inspired by Nature and An Emotional Aesthetic, and Experience Autumn in the Most Beautiful Way!
Soft textures, warm tones, and eye-catching details dominate the collection shaped by the inspiration from nature and emotional aesthetics. Take a look at the collection now and start the new month with new style stories.
PRAISES TO THE SEASON
Autumn, the enchanting period of nature, when trees shed their leaves with a touch of melancholy and the wind begins to blow with a cool melody. This is exactly the atmosphere in which to create a style statement with bags and celebrate your inner beauty with an emotional aesthetic. Each bag is designed by taking inspiration from nature and specially crafted for you to capture the magic of this season.
A NEW STORY
With these bags carrying the most beautiful stories of the season, every new day will be a new adventure. When you carry them in your hand, you will also be carrying a piece of nature with you. Each bag adorned with delicate details imparts the life energy within it to your soul. With this collection, experiencing autumn will not only be a style choice but also an emotional journey.
STYLE GUIDE
For years, the elegance of black and white has dominated the world of fashion. However, in recent times, the pure energy of white has joined forces with bold reds, creating a stunning duo. This mag...
Read more